The Reconciliation and Justice network exists to cast theological vision for the church to understand and embrace reconciliation and justice as core elements of the Gospel of the Kingdom.
Steering Committee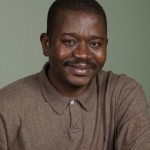 Macklann Basse
New City Fellowship – Lomé, Togo
Macklann came to the U.S. several years ago from the African country of Togo to study at Asbury Theological Seminary, after which he transferred to Covenant Seminary in St. Louis. He served pastorally at New City Fellowship's South City site for 5 years.  In 2010, he returned to Togo to plant New City Fellowship—Lome.  Macklann is married to Rose and has two daughters.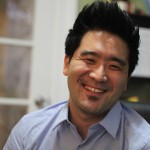 Abraham Cho
Redeemer Presbyterian – New York, NY
Abe grew up in Cheshire, Connecticut, a small New England town just north of New Haven. After attending the University of Connecticut, he went on to pursue an M.Div. and a Th.M. from Gordon-Conwell Theological Seminary near Boston. He was previously the youth pastor at First Korean Presbyterian in Hartford, CT and the director of university ministries at Citylife Presbyterian in Boston. He has been a pastor at Redeemer since 2007 serving in a variety of capacities over the years. He is currently a Doctor of Ministry candidate at Fuller Theological Seminary with particular interests in urban ministry, leadership development, public theology and issues of race and justice. He and his wife, Jordyn, have four young children, Lydia, Ezra, Micah and Judah.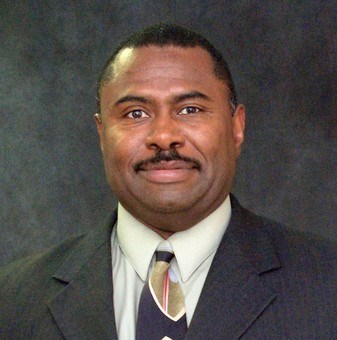 Kenny Foster
Grace Presbyterian – Dover, DE
Kenny became a follower of Jesus Christ in 1978.   He attended Tennessee Temple University in Chattanooga, TN where he studied Psychology/ Ministerial Counseling.  Kenny was ordained to the ministry of the Gospel in 1986.  While serving as an asst. pastor at New City Fellowship in Chattanooga, TN, Kenny was ordained in the PCA in 2006.  He served 4 yrs at New City Fellowship before moving to Grace Church in 2007.  Kenny is married to Connie W. Foster and they have been married for 26 yrs and have two children, Corey and Cody. Corey lives and works in Chattanooga, TN, while Cody is serving in the U.S. Army in Germany.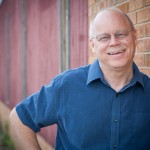 Barry Henning
New City Fellowship – St. Louis, MO
Barry first pastored in Chattanooga, TN, which was a learning experience about the importance of the message of the Gospel as a source of power for God's church.  After that he became involved with New City Fellowship of Chattanooga, a church committed to racial reconciliation and the needs of the poor, and was assistant pastor there for five years before starting New City Fellowship of Saint Louis.  He is married to Ann and they have 4 adult children and 19 grandchildren.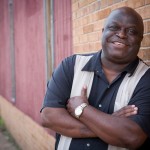 Leon Mukendi
New City Fellowship – Kinshasa, Congo
 Leon was born in a small city, Kamina, in Congo.  Baptized in the Catholic church at the age of 11, his real commitment to Jesus took place in August 1988 in a local Pentecostal church.  God, by His grace, moved Leon from the war-torn country of Congo to the United States in May of 2000, and he came to NCF just one week after his arrival in the U.S.  In 2015, Leon returned to Congo to plant New City Fellowship – Kinshasa. Leon is married to Adolphine Mujinga, and they have 12 children.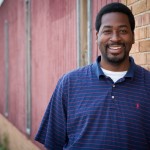 Tony Myles
New City Fellowship – St. Louis, MO
 Tony was born in St. Louis and lived for several years just a few blocks from where New City Fellowship—St. Louis's office is located.  He graduated from Covenant Seminary in 2006 and he and his family moved to Knoxville Tennessee where Tony served as church-planting pastor for 2 years.  Having lived in the city of St. Louis and for a brief time in Knoxville, Tony and Tanya are both aware of the need for churches that will faithfully enter into God's call to pursue reconciliation across racial, social, tribal and all other dividing lines.  Tony and Tanya have 4 children: Hannah, Jonathan, Amaya, and Jeremiah.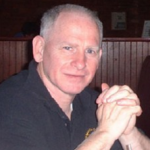 Randy Nabors
New City Network – Chattanooga, TN
Randy Nabors grew up in the inner-city of Newark, NJ, in a church that had a strong commitment to the city and its people. Randy is the Pastor Emeritus of New City Chattanooga and now serves as the Coordinator of Urban and Mercy Ministries for Mission to North America, as well as serving as the Coordinator of the New City Network.  Randy is a graduate of Covenant Seminary in St. Louis (M.Div), and has done graduate work in urban sociology and urban ministry at the College of Urban Life, Georgia State University and Westminster Theological Seminary in Philadelphia.   He and his wife Joan have 4 children.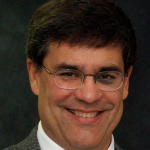 Jonathan Seda
Grace Presbyterian – Dover, DE
Senior Pastor of Grace since 1983, Jonathan has received degrees from Houghton College, Biblical Theological Seminary, and Covenant Theological Seminary.  Serving on the Boards of Covenant Seminary, Young Life and Mosaix Global Network, Jonathan's passion is for multi-ethnic, cross-cultural worship & ministry, not only at Grace Church, but also throughout his denomination and beyond.  He has taught on the subject of worship in Mexico, Kenya & Ghana and is involved in the leadership & teaching ministry of Mosaix Global Network, a multi-ethnic, cross-cultural movement.  Married to his wife Dale since 1975, he has four children and six grandchildren.